White Bounce House Orange County
Highest Rated White Bounce House Rental in Riverside County, CA
White Bounce House Rentals
for Rent
Professional delivery to
Corona CA
, Riverside, Ontario, Anaheim, Irvine, Costa Mesa, Mission Viejo, San Juan Capistrano, Temecula, and surrounding areas. We will travel within 45 miles, or more depending on availability. Please submit a quote or contact us to be sure we service your area.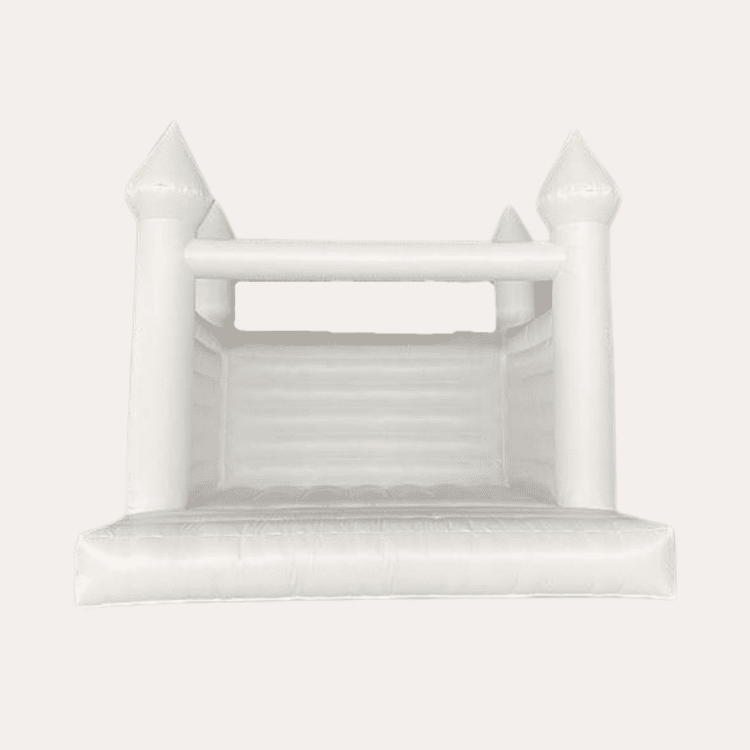 Double Dipper
from $489.00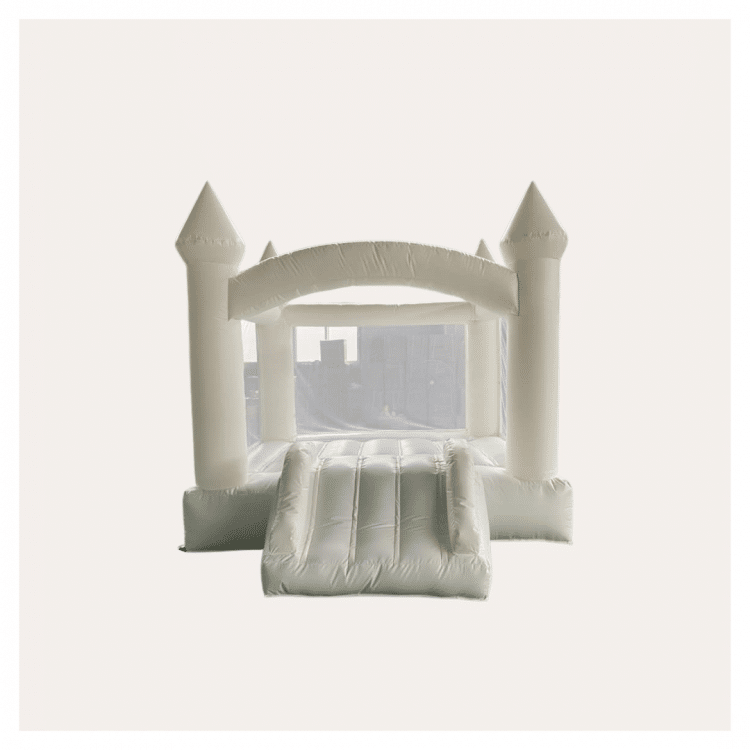 A white bounce house Orange County, CA are a popular option for parties, events, and other gatherings. These bounce houses are typically made of durable vinyl material and are designed to withstand the wear and tear of constant use.
 If you're looking to rent a white bounce house Orange County, CA for your event, there are several things to consider. 
First, you'll want to find a reputable white bounce house Orange County, CA that offers bounce houses. You can search online or ask for recommendations from friends or family members who have rented bounce houses before. 
Once you've found a rental company, you'll need to decide on the size and style of bounce house you want. Some rental companies offer a variety of white bounce houses in different sizes and shapes, including traditional castle-style bounce houses, obstacle courses, and slides. Consider the age range of your guests and the amount of space you have available to help you choose the right size and style. 
You'll also want to consider the rental cost and any additional fees, such as delivery, setup, and cleaning. Make sure you understand the rental agreement and any rules or guidelines for use, such as weight limits and supervision requirements. 
Finally, be sure to book your white bounce house rental well in advance to ensure availability for your event. With proper planning and preparation, a white bounce house can be a fun and exciting addition to your next party or gathering.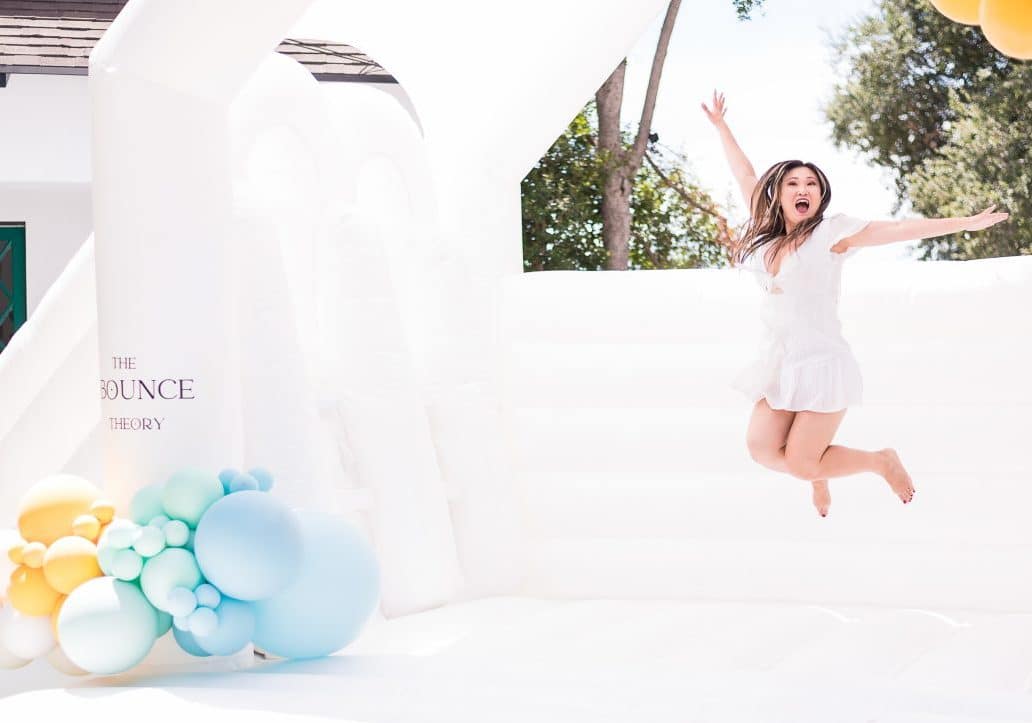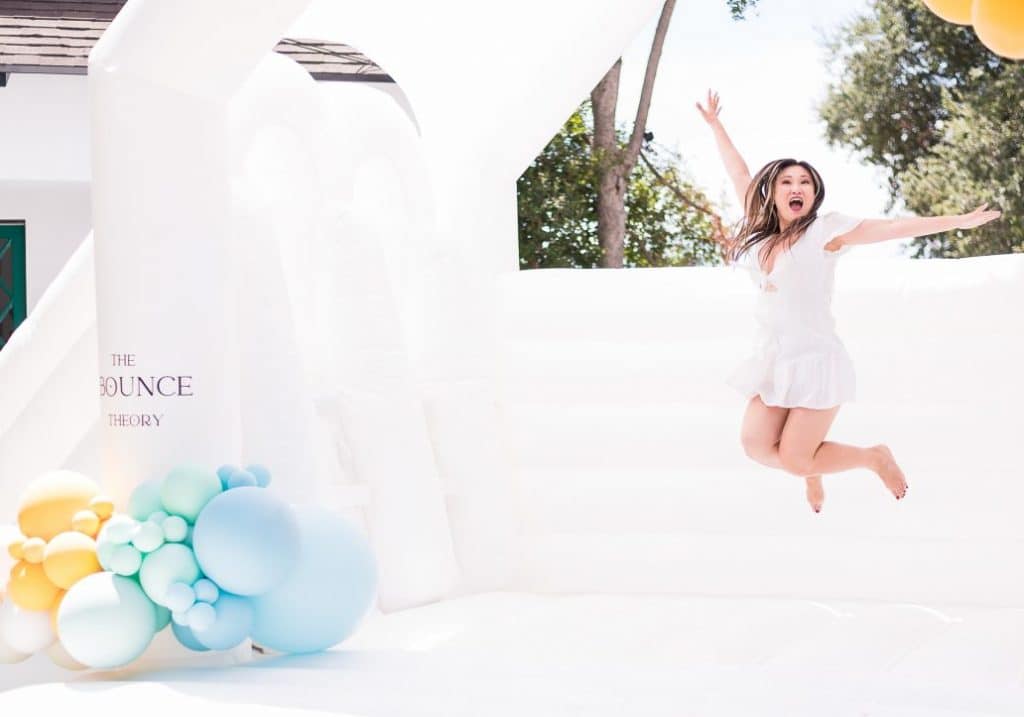 About The Bounce Theory: Bounce House Rentals & Design Co.
We deliver customized white bounce house Orange County, CA.
We started with just two white bounce houses, and over the years have modified and grown our inventory to suit the needs of our customers.
Why choose a white bounce house orange county?
Our bounce houses come in various colors and sizes as compared to a traditional bounce house.

This allows for greater customization and the ability to choose a bounce house that is tailored to the specific needs of the event.
Designed with safety in mind, our bounce houses are made with reinforced seams, inflatable safety walls to prevent accidents and injuries.

This provides peace of mind for parents and event organizers, knowing that their guests are safe while using the bounce house.
Bounce houses provide hours of entertainment for children and adults alike, encouraging physical activity and social interaction. This makes them a popular choice for events where guests of all ages are present.
White Bounce House Orange County, California